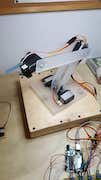 Hello, I present to you a project that I have been working on for the last year. It is a 5-axis manipulator based on the Arduino Uno board. I started the project with the desire to develop my existing skills and learn new things about robotics.
Mechanics
The base is made of plywood and two boards fixed with screws. The rest of the arm is made of 3mm thick plexiglass. I also installed three small wheels for stabilization at the base. The servos I used are TowerPro MG946R and Redox S90.
Electronics
The robot's brain is an Arduino Uno board with a program written by me. The arm is controlled by a board with 1k potentiometers, which I designed and made myself.
In the future, I plan to improve the gripper and perhaps add another servo to make it rotate.
Pictures: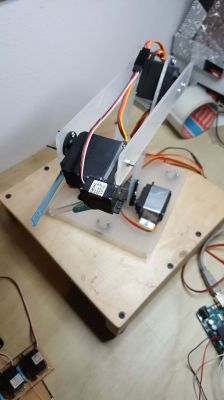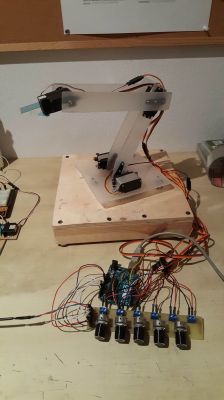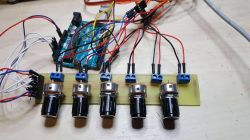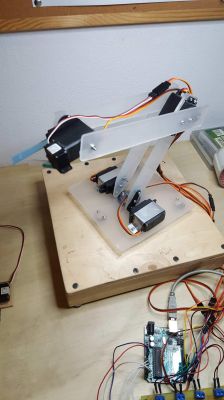 Movie:
[movie: 8f813b3e5c]
https://filmy.elektroda.pl/55_1549409807.mp4
[/ movie: 8f813b3e5c]
Code:
Cool?
Ranking DIY