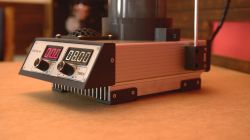 I have a very useful device to present in the laboratory of dental prosthetics for the final processing of metal structures ("flash").
3D printing made it possible to produce the most closely matched, necessary elements of a magnetic stirrer, adjustable rod clamps, ventilation ducts and a front panel frame inclined at an angle of 60 ° to the base plane for easy reading of displays. I made the projects using FreeCAD. The slicer is a SuperSlicer. I used PLA filament from Plast-Spaw. The layer height is 0.2mm.
The whole thing is closed in a Hammond housing made of extruded aluminum.
Smooth regulation of current intensity and step (encoder with button) regulation of working time in steps of 30 seconds, pause function, status LED indicator and sound signaling of the end of the process.
Current regulation:
https://leon-instruments.blogspot.com/2010/03/zasilacz-regulowany-20v-5a.html
Ammeter:
http://danyk.cz/avr_adc_en.html
Timer:
https://arduinoplusplus.wordpress.com/2016/02/27/led-display-relay-timer/
Stirrer PWM controller: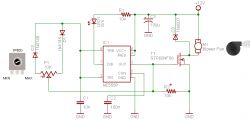 The electrolyte I use is ELEKTROL by Chema (composition: ethylene glycol, sulfuric acid, hydrochloric acid).
The anode is a polished piece and the cathode is a lead sheet formed into a cylinder. It can also be a copper sheet.
An 80 mm fan works as a stirrer. 10x3 mm magnets. The "jumping" stirrer in the jar contains 3 pcs. 4x4 mm cylindrical magnets.
The pendant with alligator clips is connected to the power cord by means of a connector from an electric cube hidden in a printed clamp.
Instead of a mains transformer, I used a 24V 6A modular power supply.
The working voltage is approx. 16V.
STL files:
https://www.thingiverse.com/thing:4869317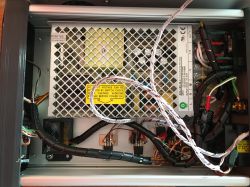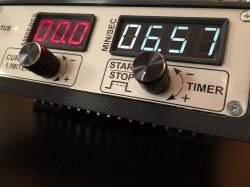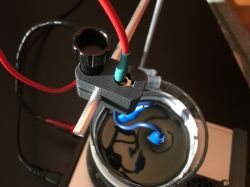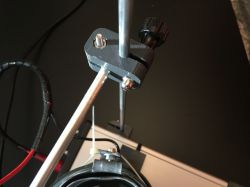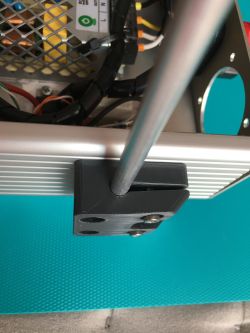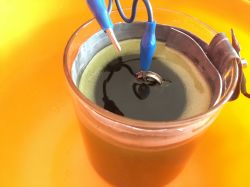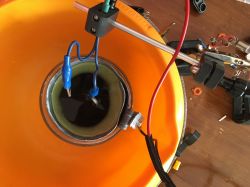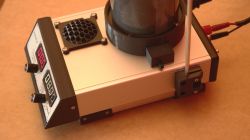 Cool?
Ranking DIY