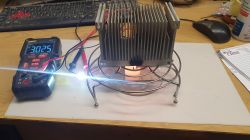 Hello
I would like to present the effect of my experiments with the Peltier cell.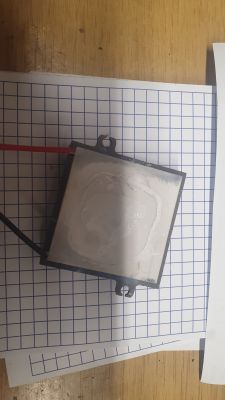 Such a cell is used, for example, in car coolers, after connecting the electricity, the phenomenon of heating of one side of the cell occurs while cooling the other. I began to wonder if it is possible to reverse the process, and thus provide such a cell with thermal energy, to obtain reasonable amounts of electricity. I bought a cell marked as 12V / 60W and started testing.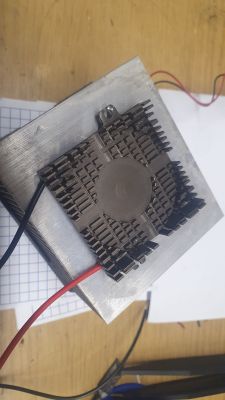 Compared to my previous experiences with the thermocouple, the results were very encouraging. At the same time, I came to the conclusion that such an element can, under appropriate conditions, obtain up to about 10% (later it turned out to be about 5%) of electric power in relation to the power consumed in normal use, declared by this manufacturer. With a temperature difference of about 100 ° C obtained with an ordinary candle, I obtained a potential difference of 3 V without any problems, and after using the step up HW 105 system starting from 0.9V, you can charge the phone, light the room and what's up will come.
Of course, this is not an invention, because such applications of Peltier have certainly already existed, but not much about it on the web.
I think that with the right number of cells, it is possible to generate electric power at the level of several dozen or several hundred W when using heat, e.g. a radiator.
In the video, start the generator from start to charging the phone.
If you find the topic interesting, click the appropriate button
.
Cool?
Ranking DIY