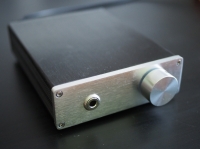 Listening to music on large headphones connected directly to the sound card, I often lacked power in them. I decided to try to construct a fairly simple amplifier based on the Noise Reducer kit - Headamp 2016 on the TPA6120 chip.
This is my first construction, which I managed to complete fully. It was created for about half a year, including during the waiting time for various parts that traveled from China (housing), and the lack of free time to "push" it forward. I also hunted for small luck, but eventually I ended up buying a new one from Toroidy.pl. The amplifier kit itself is very well described on the RS channel, so I will not write here.
All holes in the front panel made by hand with a drill, at first glance I decided to make a back panel from dibond (CNC milled) to keep the original aluminum panel in case of failure. Ultimately, I left it in a version that does not bother me, and by the way I can use the aluminum panel for the front, which unfortunately I scratched when drilling the hole for the potentiometer (although this is not very visible).
Below photos from the creation, unfortunately taken with a phone that only then I had on hand.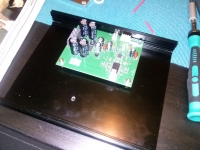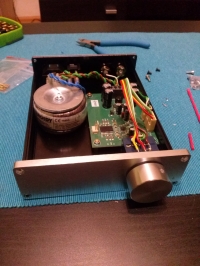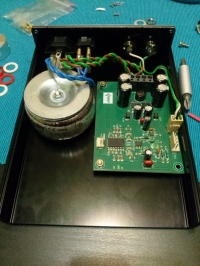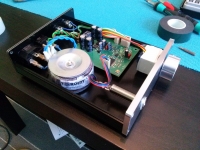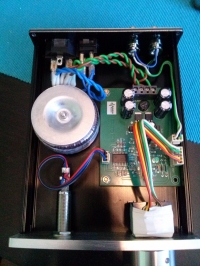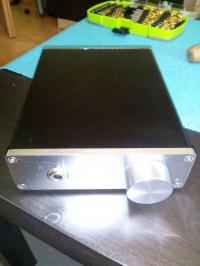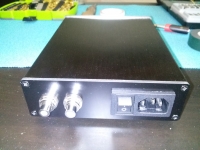 Neutral headphone jack, which was easiest to mount on the front panel, Alps blue potentiometer, RCA rhodium sockets, 20W toroidal transformer (smallest available) 2x13V, standard version proved to be sufficient (zero any hum), all-aluminum housing from China. I was thinking about shielded signal wires, but it turned out to be unnecessary. The amplifier has quite a large output power, the difference in quality between the sound card and it is very large. Now only the headphones change for the better.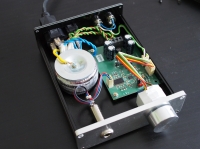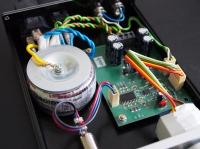 Cool!
Ranking DIY