DP30V5A is a 5A 32V 160W panel-type power supply module. The power supply modules are available in various versions differing in the maximum voltage and output current. DP30V5A can be powered with 6-40V. The power supply can operate in CC / CV mode and it is possible to set the maximum voltage / current / power at the output. Settings memories are available. Voltage indication accuracy: + -0.5% + 1d, current indication accuracy + -0.5% and + 2d. Comparison of the power supply indications with a 0.2% multimeter showed deviations + -1d for voltage, and + -3d for current, this is a satisfactory result. The power supply shows the currently set output voltage and current at which the limitation will work, the current voltage, current and power consumed at the output, as well as the input voltage of the power supply. I had the opportunity to test the module in practice, the results can be found in the material.
The DP30V5A module costs ~ $ 30, which is a considerable amount, because at this price we can buy a complete power supply with similar parameters, adapted to mains supply and with analog regulation. Digital parameter adjustment and indication of the output power are an added value in the DP30V5A. The module can be used to modernize or expand the functionality of the existing linear power supply with analog regulation. Another application may be the use of the module as a mobile power supply, using a battery or a "recovered" switching power supply as a power supply, e.g. being a power supply for a laptop, printer, etc.
The power supply has a surprisingly small heat sink. The high efficiency of the impulse converter allows for high power operation without excessive heating of the switching elements.
The resistor used to measure the output current is located close to the input and output terminals: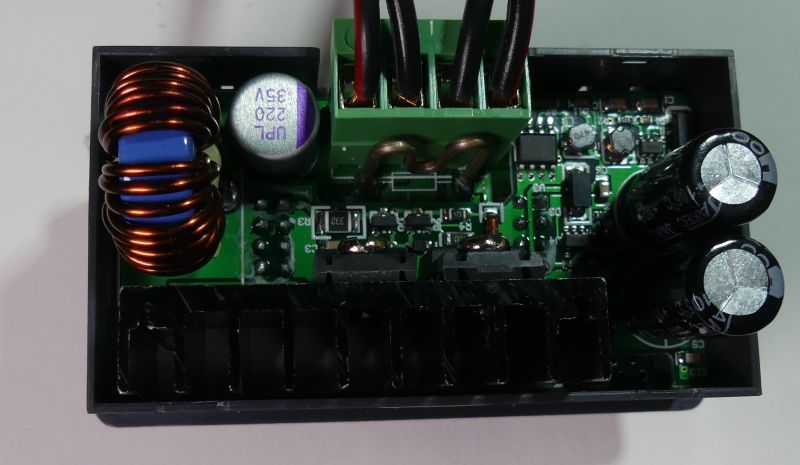 The following elements are mounted on the heat sink:
J652 - MOSFET P 60V 28A 38mom,
RB085T - 60V 10A double Schottky diode.
The module for its own needs consumes about 17mA with a 30V power supply.
The shape of the voltage at the output with the parameters Uwy = 10V, Uwe = 30V and currents successively 0A, 0.5A, 1A, 2A, 3A, 4A, 5A: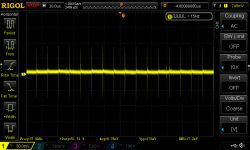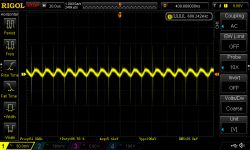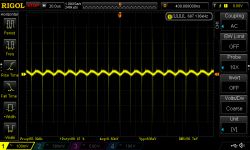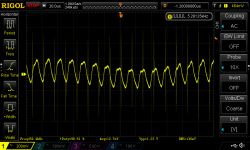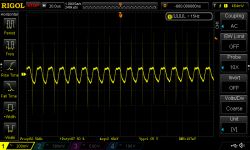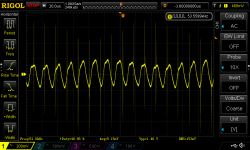 This is how the efficiency of the power supply looks like with an input voltage of 30V, output voltages of 5V and 10V and an output current of 0.5A - 5A: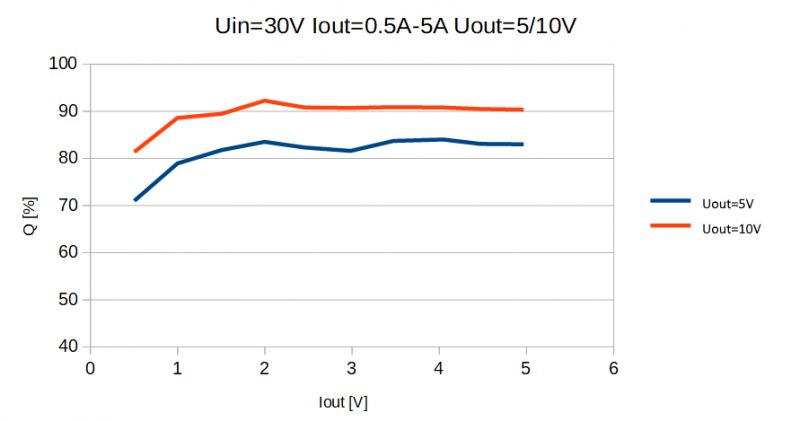 And efficiency at a constant output current of 1A, output voltage adjustable in the range of 1-28V, supply voltage 30V:
What do you think about this panel power supply - where can it be used?
Cool?
Ranking DIY