Soon, the DDS generator will appear on elektroda.pl in the form of a mounting kit. The DDS generator allows for the production of 1,2,4,8MHz square signals and signals with a frequency adjustable up to 65KHz, among others with the shapes: sine, rectangle, saw, triangle and noise. The device is equipped with an alphanumeric LCD display with backlight, control buttons and potentiometers for setting the amplitude and constant component of the output signal. Power required + 5V, + 12V, -12V.
It is worth starting the assembly of the device with small elements (resistors, capacitors), through the IC sockets and the LCD connector. The assembly can be done similarly to the mini-scopes
DSO138
. After the + 5V voltage is supplied, the display contrast should be set using the mounting potentiometer.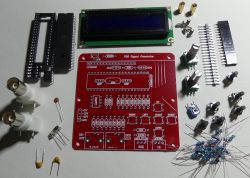 For the operation of the generator of "fast" square waveforms 1,2,4,8MHz it is enough to supply 5V, the HS output will show a square wave signal with an amplitude of ~ 5V. The device consumes ~ 30mA.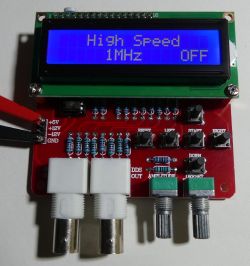 For the operation of the DDS generator (Direct Digital Synthesis), a symmetrical + 12V -12V power supply to the output operational amplifier is required. The current consumption in the symmetrical +/- 12V power lines is small (single milliamps), so you can use, for example, a small transformer with a split winding or one-way rectification + 12V stabilizers. You can also use DC / DC inductive or capacitive converters. The 8b DAC converter on the R-2R resistor ladder (10k and 20k) was used to generate the waveforms. Output amplitude adjustable to ~ 18-19Vpp.
Use the buttons to select the waveform and frequency and start the waveform generation. The frequency cannot be changed during waveform generation. Stop signal generation and change frequency.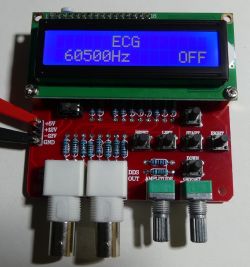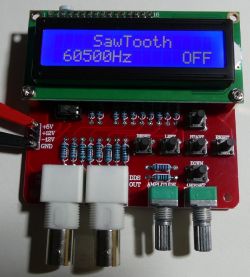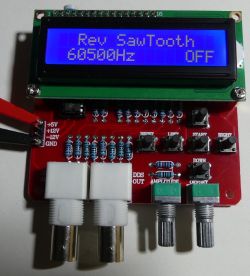 The frequency is changed in steps depending on the settings: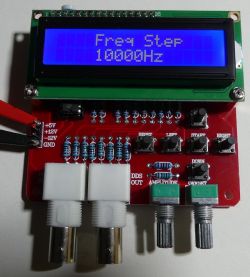 1KHz waveform appearance sine, saw, inverted saw, triangle, rectangle, ECG: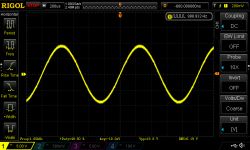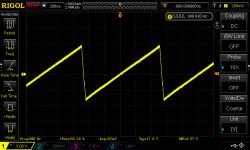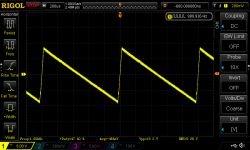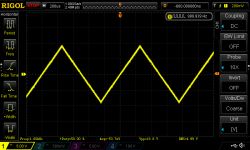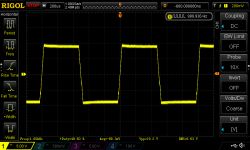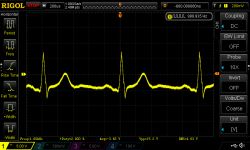 "Noise":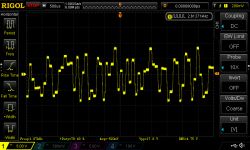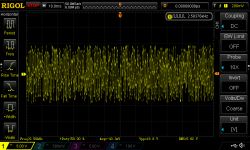 5KHz sine and triangle, you can see the distortion: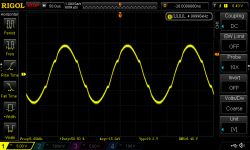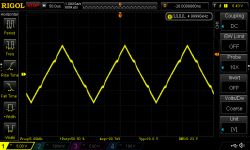 10KHz sine and triangle, the sine is like a triangle: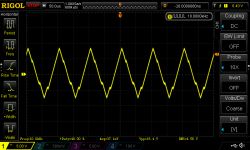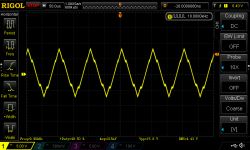 10KHz sine and delta at DAC output, better output amplifier can improve the parameters: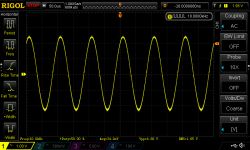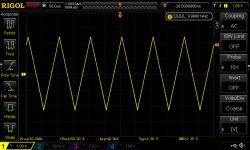 40KHz sine and triangle at the amplifier output and the DAC output: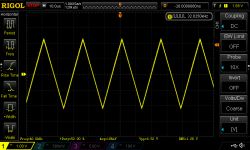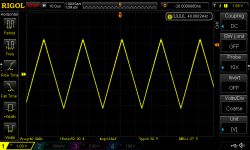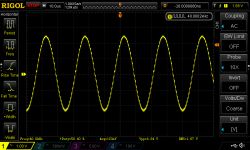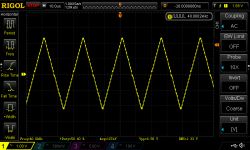 Sine and triangle 65KHz at the output of the amplifier, apart from distortions, you can see changes in amplitude: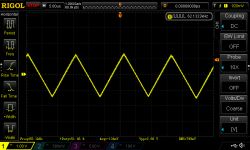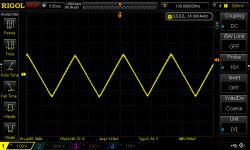 65KHz sine and triangle at the DAC output: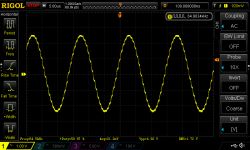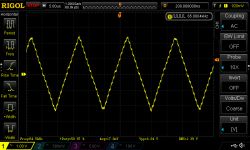 Do you see an application for this DDS generator, e.g. in audio applications, is it worth modifying the output amplifier circuit?
Replacing the operational amplifier and improving the parameters of the DDS generator:
https://www.elektroda.pl/rtvforum/topic3445820.html
Cool?
Ranking DIY