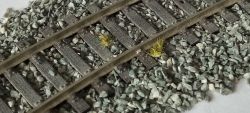 It's full of grilling time, and since I don't have a plot, and somehow not so much on the balcony, I have come up with my own little garden, so I sometimes decrease to the H0 scale 87 times.
I present an electrostatic grass planter for mock-ups.
If you prefer - a flocking machine for car upholstery.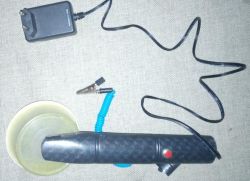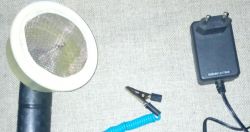 The generator is NE555, frequency around 12kHz, duty cycle 60%.
The WN trafko keying transistor - BD135, and the trafko comes from an HP printer (I don't remember the model, I think M15) Primary 3R secondary 4k.

At 12V power supply, on the secondary side (without a duplicator) after full-wave rectification and smoothing with a capacitor, Sonel CMM10 showed 1.4kV.
Next, a traditional duplicator on elements also removed from the printer.
Cascade of 6kV / 5mA diodes and 3.3nF / 6kV capacitors
At the end, a 100M resistor. Until you feel this wind of electrons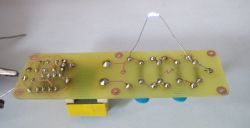 Tile - Thermal Transfer.

And these are the effects:


Cool?
Ranking DIY