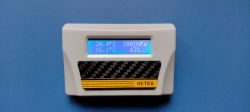 I liked the Byrrt weather station
Link
So I decided to create my own, simpler and stupider version on the commonly available and cheap DS18B20, BMP180 and DHT11 sensors (but with a housing). I aimed at the readability of the information on the display, so there are no infographics, no "trends", etc. Indoor and outdoor temperature, pressure, humidity and that's it.
Software is an arduin conglomerate of prefabs and custom scribbles. The program correctly displays negative temperatures, there are no double minus flowers between -9 and -10 degrees, I did not use the "lcd_clear" command, so the screen does not blink. For reasons unknown to me, the pressure measurement with the BMP180 had to be multiplied by 1.013 for the result to be correct, I connected another sensor, but it turned out to be damaged. For a few days I compared the accuracy of the pressure measurement with the METAR reports from a nearby airport, above 1000 hPa the error did not exceed 1 hPa, below 1000 hPa the indications differed by 1-2 hPa, it is difficult, I will live with it. The indications of both thermometers are practically identical.
The board is dual-voltage, so you can use various modules, not only at 5V, in the presented project the BMP sensor is powered by 3.3V, but you can solder the LM78L05 there and it will also work. The analog part is filtered with a simple 10 uH filter, I didn't give any quartz capacitors, because I didn't, but there is room for them. The presented version is a wall-mounted device, although the design of the housing is a matter for the user and it may as well be free-standing, etc. outside the device.
The housing is KM-111 from the Maszczyk offer. A little warning against the cheapest blue LCD displays, the characters are not displayed, just "displayed" at a sluggish pace. The refresh time is in practice up to a second.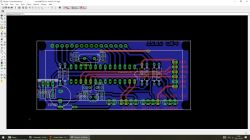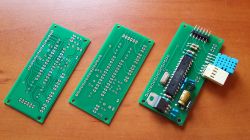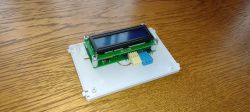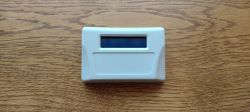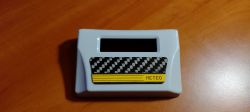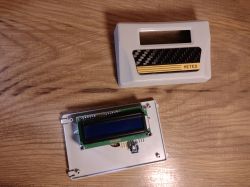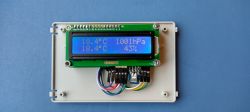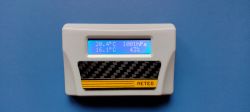 Cool?
Ranking DIY