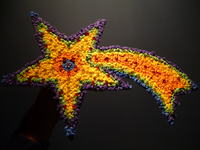 Hello!
I would like to present the Bethlehem Star I made two years ago. The entire structure is made of sheet metal. There are 78 5mm LEDs in the drilled holes (34 red, 33 yellow, 10 green, 1 blue). The star's tail is the ne555 + cd4017 base configuration. Three series-connected LEDs are connected to each counter output. The center of the star is based on the layout in this topic
https://www.elektroda.pl/rtvforum/topic1489666.html
(2x ne555 + cd4017). Unfortunately, it doesn't work as it should. The resulting light effect (depending on the position of the potentiometers) is also nice, so I left it. The flashing green LEDs are connected to the output of one of the ne555. The star is finished with glued-on tissue paper balls.
Rear view: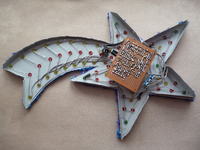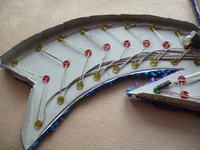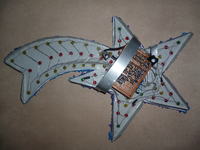 The back was covered with tissue paper.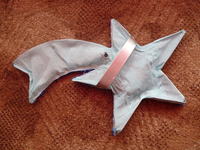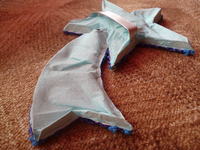 Front view: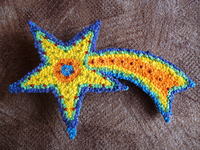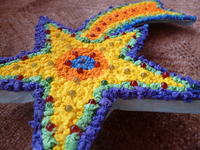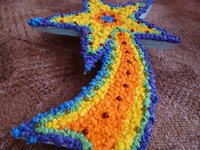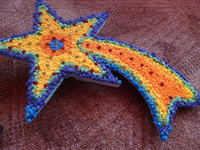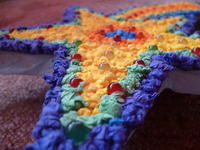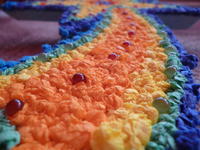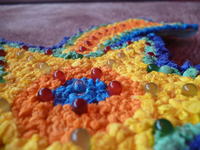 [movie: d8dc82c7ab]
https://filmy.elektroda.pl/34_1484606266.mp4
[/ movie: d8dc82c7ab]
Cool?
Ranking DIY