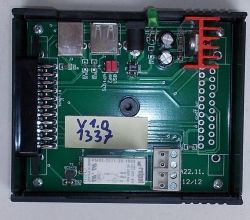 When the capacity of the USB stick attached to the tuner ceased to be enough for me, I connected an old 2.5 "disk. When it was too small, I connected a 3.5" HD disk. There is a power problem. The power supply and disk had to work all the time when I set to record my favorite program. Almost every tuner has a SCART output, on which pin 8 informs about turning on the tuner. Why SCART Because, depending on the tuner, the USB voltage can always be on SCART when the tuner is active, because this pin controls the TV by switching it to the selected video input.
The simple design that I made allows you to switch on the hard disk power supply or the 12V voltage alone. In addition, it contains a stabilizer that produces 5V. Connections on JP1 decide whether the power supply activation signal should be USB voltage from the tuner or SCART connectors. In addition, you can choose whether 5V for HD should come from the tuner or U1 stabilizer.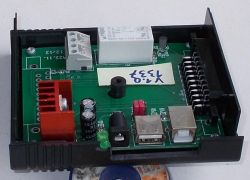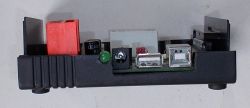 The SCART and USB connector is through. Due to the fact that I do not use SCART, I did not solder the through connector. In addition, the heat sink is a bit disturbing (as I designed the PCB, I was young and inexperienced).
The construction is not very successful. The line stabilizer can give off a lot of heat. At a consumption of 0.8A, almost 5W will separate on the stabilizer. With more economical electronics it is better, 500mA is 3.5W. Undoubtedly, a pulse stabilizer would be better.
Another disadvantage, disk or tuner, is that the hard disk needs some time before it is ready to work. If the tuner briefly waits for the drive to be ready, it may not be visible to the tuner. A problem known to some Amigos.
If necessary, I will generate PCB drawings in PDF or Gerber.
Cool!
Ranking DIY