Some time ago I successfully converted EPSON P50 into a printer that directly prints on the laminate. The effects were very satisfying for me, but the whole difficulty is to find an appropriate waterproof ink. I personally did not succeed in this, which is why I used the hybrid method (printing on an inkjet printer with "waterproof"inks, then sprinkling the toner and then heating the disc), but this method, although cool (it is possible to describe the plate) and quick has a disadvantage, which is the constant memory of cleaning and maintaining the head/carcass in proper order (although by switching on once a week).
A few years ago, I was wondering whether it was possible to print on pcb with a laser printer and everybody said they were not. There are currently several pages showing printer upgrades so that you can print directly onto pcb. I decided to try it out using the description of the factory modification of a new and cheap printer (unfortunately expensive toner) from this website:
https://www.instructables.com/id/Modification-of-the-Pantum-2502W-for-Direct-Laser-/
but using cheaper versions without wi-fi (Pantum 2502 without "W" all parts are identical.
I would like to show you the result in the form of several photographs and a movie, here: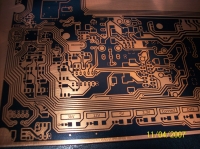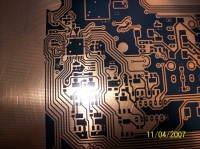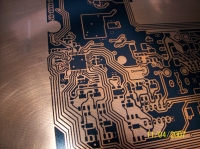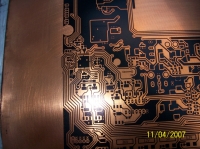 Seeing as well as practicing "iron methods" they are personally for me a "murder". In this method (although more expensive) as well as printing on an inkjet printer, in fact, after designing the plates on a computer for etching they divide a second/minute and as well as how I "worked out" you do not even need great rigours with regard to degreasing.
This fast I dedicate mainly to people who hesitated (I myself had a fear) to try this method.
Cool?
Ranking DIY