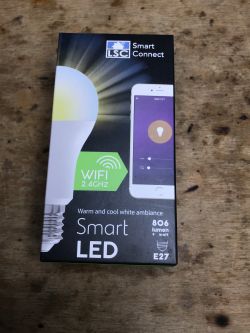 LSC Action CW 3000272 970715, 806lm, 9W, is a very cheap, smart LED lamp controlled via WiFi, allowing you to choose the white temperature, without RGB color support. This product has already appeared on our forum in the version with BK7231T directly on the PCB - now it's time for its second version, using the WB2L module. As a standard, I will present here photos from the inside and a short instruction on changing the firmware to
OBK
.
Packaging and first impression
I bought the product in a stationary store, I paid about PLN 15, although it was a few months ago. Now prices may have gone up.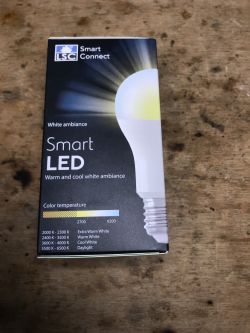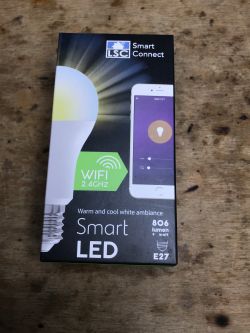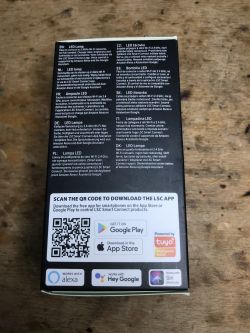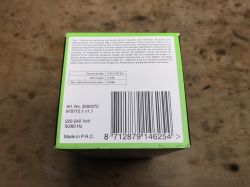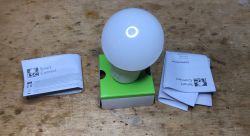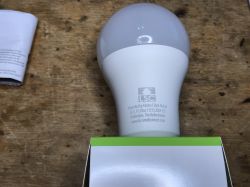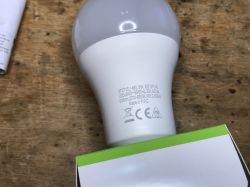 Of course, made in PRC The v1.1 version is also noticeable, so the version with the BK7231T on the PCB was v1.0? I do not know.
Tests with the manufacturer's application
I skip any tests with LSC Smart Connect, etc., it was discussed by me on the forum quite a long time ago. There is no point in repeating it, Tuya applications, Blitzwolf, their automations, scenarios were discussed.
We look inside
The dome can be removed very easily. It's barely holding on.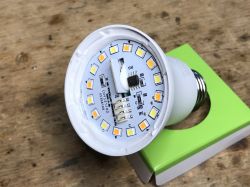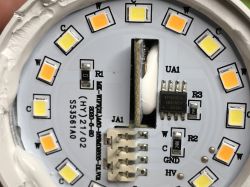 You can see the LED driver: KP18055ESP AM87RG.1
This is a dual channel controller, just right for CW: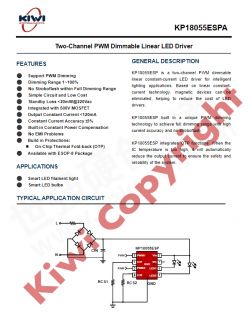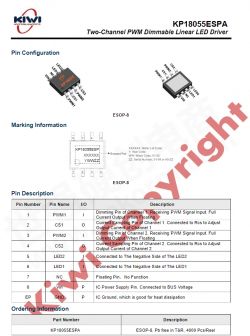 Then we remove the pin: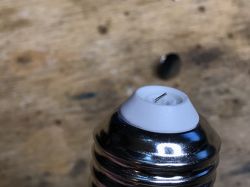 Then thread: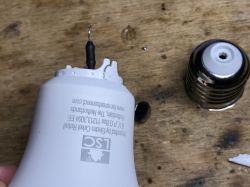 Then you can take out the PCB: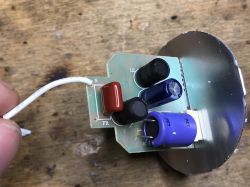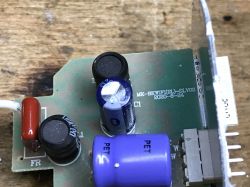 The fuse resistor is there, but outside the PCB. Varistor, filters missing?
Electronics: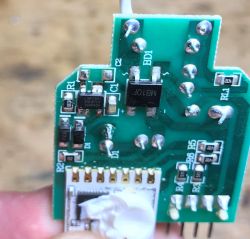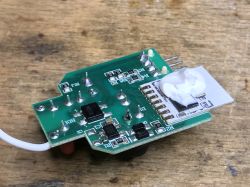 MB10F rectifier bridge, BP2901 controller.
I did not find the BP2901 catalog note, but looking for information about the LED driver, I found the Tuya website, this product is probably their "template" LED lamp:
https://solution.tuya.com/projects/CMax4riki12xpt
Although the BT module does not match: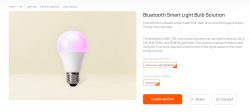 There is a diagram on this page:

BK7231T programming
The module present here is WB2L: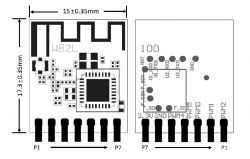 This module uses BK7231T (not N).
It is a module designed with light sources in mind. PWM signals are derived from it. Programming signals, RXD1 and TXD1 are only as test pads. Fortunately, they are not hidden here.
You can get to them.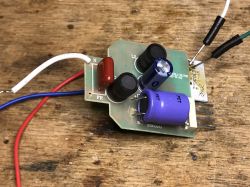 The picture shows VDD and GND and RX and TX connected. I uploaded the batch via bkWriter 1.60, although now I would recommend using the BK7231 Gui Flash Tool:
https://github.com/openshwprojects/BK7231GUIFlashTool
I rebooted by turning off the power. I used a 3.3V TC1264 LDO for power.
Configuration
OpenBeken
: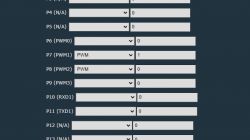 Two PWM pins will suffice and we can control CW.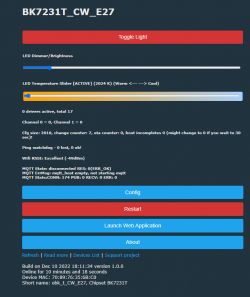 Summary
What makes this product stand out?
First of all, the price.
Some time ago I bought it for about PLN 15, not less than PLN 20, in a stationary store in our country.
It was probably the cheapest IoT product, the cheapest product with a WiFi module that I managed to get.
It is not full RGBCW, only CW, i.e. white temperature, but does anyone really practically use other colors?
First of all, I use CW - the ability to set a cold color of light, e.g. during the day and a warm one at night, is quite convenient and makes playing in IoT make sense.
The product was easily put together and added to my already large collection of 'intelligent' light sources.
PS: Have any of the readers programmed one of the versions of this product? It would be useful to know if v1.0 is the version with BK7231T on the PCB and if there are any others for sale, e.g. v.1.2. Or maybe someone knows some other budget LED lamps with WiFi in the same price range, say, up to PLN 20?
Cool?
Ranking DIY