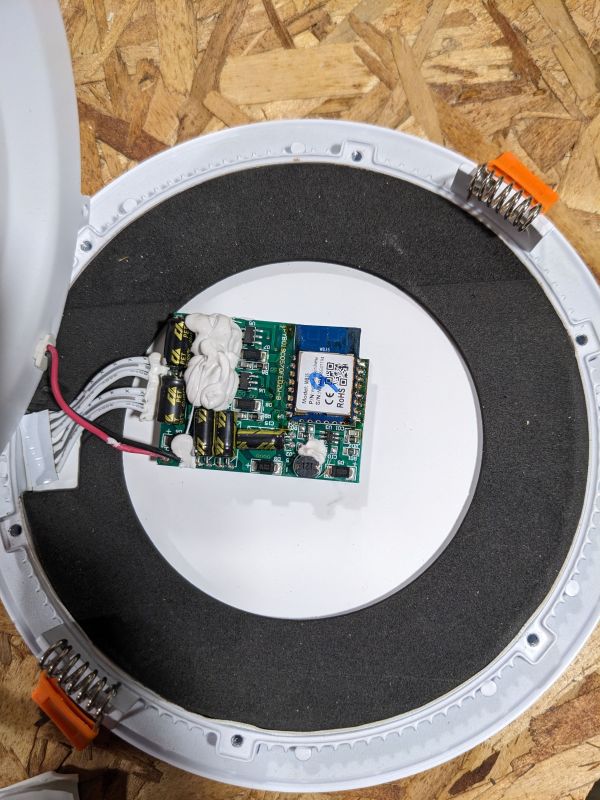 I purchased these lights on Amazon. Teardown is simple, remove the 6 screws on the back of the downlight. The board is inside a white heat shrink. Cut along the edge with a razor so that you can simple slide the heat shrink back over the board after you're done.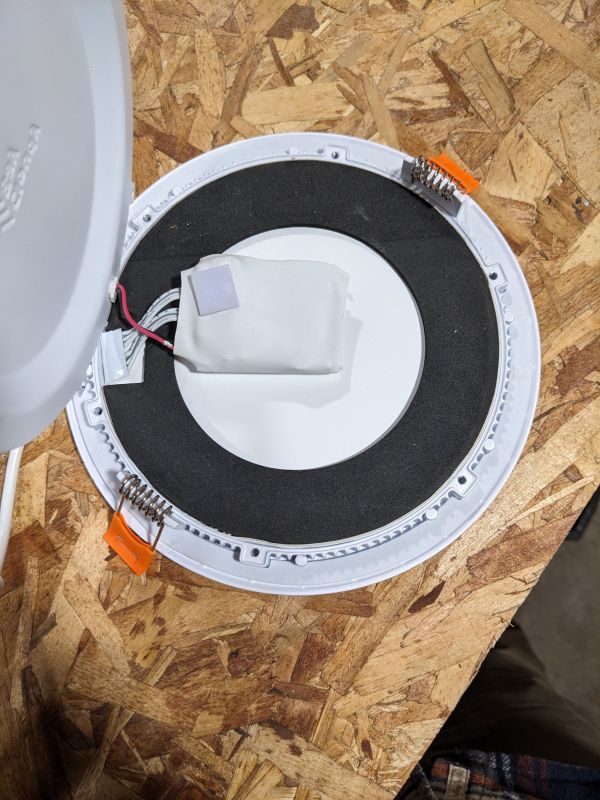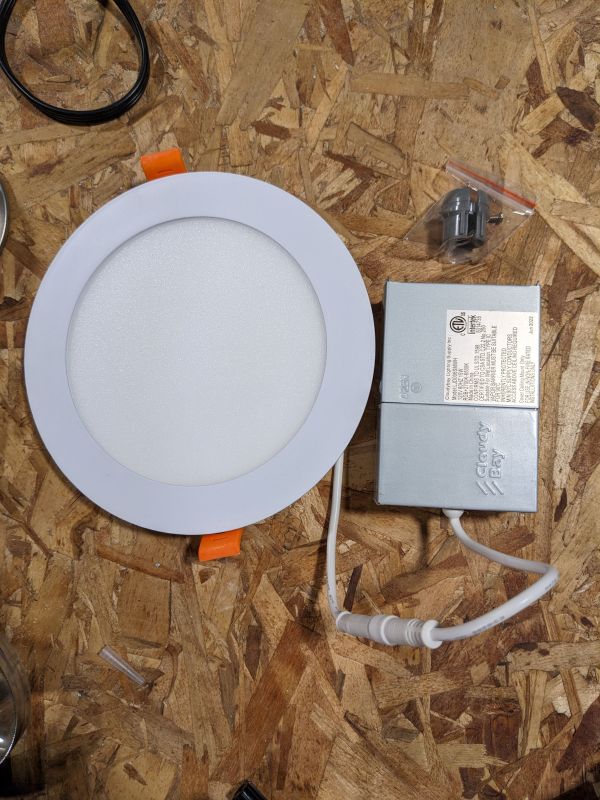 I removed the WB3S module with a heat gun and stuck it in a DORHEA ESP8266 Code Burner to flash it.
You may try flashing it while its installed but it wouldn't work for me with.
Flashing while installed does work. My old serial programmer was malfunctioning. I successfully read and flashed it while installed using the DORHEA ESP8266 Code Burner.
Pin configuration:
P6: PWM/5
P8: PWM/4
P9: PWM/1
P24: PWM/2
P26: PWM/3
After configuring the device and prompting the home assistant discovery, home assistant picked up the device and allowed me to control everything without any further configuration.
The pictures here are of a light that had a catastrophic failure (I quickly assembled it for pictures here). I accidently shorted out a handful of pins on the back on a piece of metal, whoops.
Edit: attached stock firmware.
Cool?
Ranking DIY