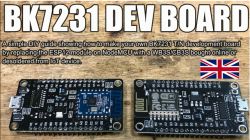 Here's a step by step guide showing how to make a BK7231 development board (WB3S and CB3S versions) from a very cheap NodeMCU ESP8266 board, by doing a simple WiFi module transplant. First we desolder ESP12 module with a hot air station, and then we solder a CB3S (or WB3S) in it's place. Our guide includes some basic soldering tips, so even a beginner should be able to do the shown process.
We are aware that there is already some kind of BK7231 development board that can be bought online, but our solution is cheaper and more general. Futhermore, many people already might have a BK7231 module desoldered from IoT device (or may use this opportunity to do a WiFi module swap between NodeMCU and IoT device).
What is required for this project?
- CB3S or WB3S module (you can get that from IoT device, and solder the ESP from the NodeMCU in place)
- hot air station (cheapest one will be enough)
- basic soldering equipment and soldering iron will be also needed, so flux, leaded (Pb) solder, solder wick, PCB cleaner
- NodeMCU board (it can be bought very cheaply online, it's available in many shops)
Here's the guide:
In addition, we're including a new pin mappings for a BK7231 board created that way.
Warning:
CB3S has slightly different pinout than WB3S, both pinout versions are included on the guide below: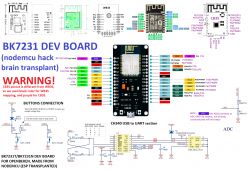 Here is NodeMCU schematic: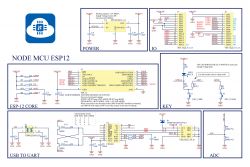 Dev board in action: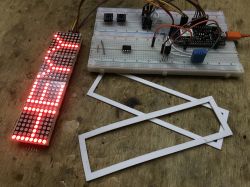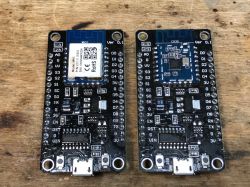 Thank you for watching. Please consider giving us a like and/or subscribe.
You can also visit out BK7231 firmware page:
https://github.com/openshwprojects/OpenBK7231T_App
our BK7231 flash tool:
https://github.com/openshwprojects/BK7231GUIFlashTool
and our IoT devices teardowns list:
https://openbekeniot.github.io/webapp/devicesList.html
Have fun tinkering and stay free from the cloud!
Cool?
Ranking DIY